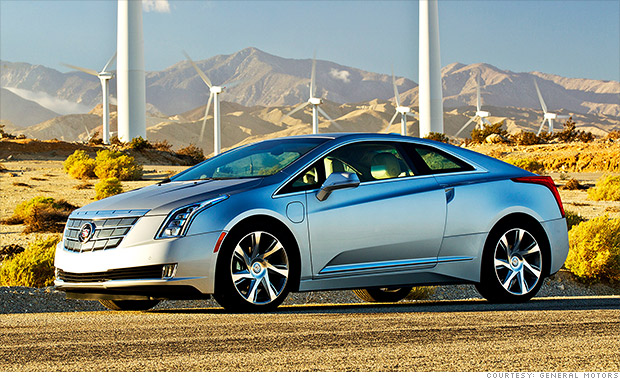 The full
ELR article
can be read here
CNN.com writes an intriguing article saying that the biggest question about the upcoming 2014 Cadillac ELR is the price. They go on to say that for a little Cadillac with Chevy Volt 'guts', the price tag seems high - as did the Volt's $40K price tag when it first came out.
All in all, the author really likes the Cadillac ELR - they love the luxury of the interior, and like the performance. However, just as the author was starting to 'kind-of-like the ELR' the gasoline engine came on with 'an awful, pathetic noise.'
Their whole article could be summed up by this statement:
Quote:
No luxury car worth any money at all should make that noise.
I agree that I love the growl of a large V8 engine, but the small engine is necessary to help the ELR capture the performance and economy numbers it has. What are your thoughts? Is it worth it? Obviously if you're thinking of purchasing one, then yes.
Is there anyone on the forum who still isn't sure about the ELR and is waiting for a test drive? I sure am.